If you're looking to manage your subscription, please head over to your subscription management portal which can be found here: https://accounts.mydna.life/ or by following the Login button at the top of our website.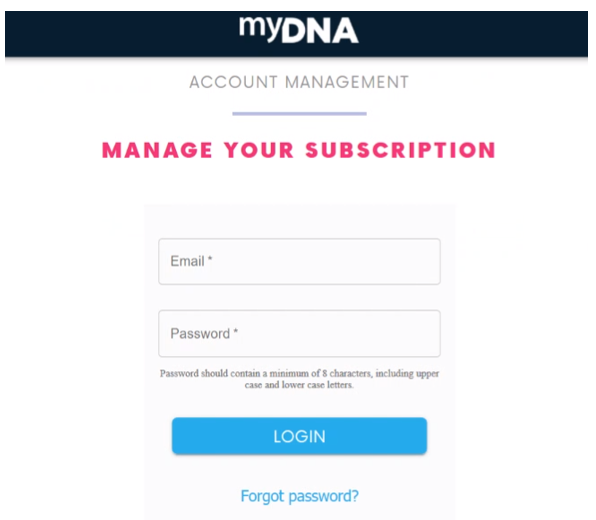 Once logged in (using the same details you use to access the myDNA Unlocked app) you can do the following:
Looking to Resubscribe?
If you've unsubscribed and your pending period has ended, you can submit a request to Resubscribe.